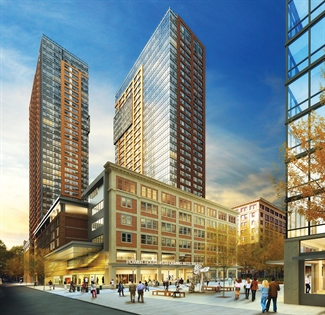 If you haven't heard by now, 10 Provost is Toll Brother's new Luxury Condo high-rise at Provost Square, right in the Powerhouse Arts District of Downtown Jersey City.
When completed, these units with high-end finishes, the building with exceptional amenities, and its proximity and location will certainly be a noteworthy and impressive development.
Having first-hand experience with this project, from my own investor clients who've already purchased units released, - I can certainly discuss any interest in this engaging project, as a neighborhood expert.
Truly worth taking a look, please find the following articles/webpages for more details, and feel free to reach me with any interest.
https://jerseydigs.com/toll-brothers-city-living-10-provost-jersey-city-condos-for-sale/
http://www.nj.com/newjerseygoldcoastliving/2017/10/buyers_set_sights_on_jersey_ci.html
https://www.10provost.com/
Contact me at any time on my website, by email, or directly
at 201-463-3017
Dale Fior
Halstead Property New Jersey
Direct: 201-463-3017 Email:
DFior@Halstead.com
Renderings, information and development subject to change prior to final development.
All information from sources deemed reliable but is subject to errors, omissions, price changes, prior sale.
No representation or guaranty is made as to accuracy of any description.