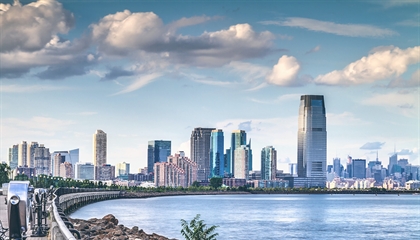 An analysis of the Supply & Demand ratio in DTJC:
The Supply and Demand Ratio is the relationship between 'New Offerings' coming on the market in any given month or quarter and 'in-contract Sales' in that same period. This activity is expressed as a percentage ratio. In this State of your Real Estate Market Newsletter we will be looking by comparison at the Supply and Demand Ratio of the 4th quarter between the years of 2014 and 2016.
The Supply and Demand Ratio is a frequently used indicator by real estate market analysts as well as highly professional and experienced real estate brokers. A rising percentage ratio is indicative of improving market conditions, or a condition of the demand for property keeping up with, or even exceeding the supply. A declining ratio is indicative of weakening market conditions, or a condition of the demand for property not keeping up with the amount of supply coming onto the market. For example, a 100% ratio would indicate property going into contract as fast as it comes on to the market in a given period. A ratio of 50% would indicate property coming on the market at twice the pace at which it is going off the market (or into contract), and also known as a Buyers' market. A ratio of 150% would indicate a market where supply can't keep up with demand, or going under contract at 1.5 times the pace at which it is coming on, clearly a strong sellers' market.
According to the highly regarded Otteau Report for Real Estate-
The Supply and Demand Ratio at the end of the 4th quarter year over since 2014 is reflected as follows:
2014: 129%
2015: 85%
2016: 84%
At the end of the 4th quarter of 2014 the Supply & Demand Ratio in Jersey City Downtown was at its highest percentage and at a pace where supply was not keeping up with demand. By the end of Q4 2016 that ratio adjusted downward by 45%, however, remained on pace year over year from end of 4th quarter 2015. This analysis shows a market where the demand reached its peak late in 2014 through early spring 2015, but which has held strong and steady since then. The current 84% Supply & Demand Ratio is healthy, and showing demand keeping up with supply. Nevertheless, a point to keep in mind is that supply to the market has been low for some time now. The Jersey City real estate market as we begin 2017 can be described as strong and stable, but without the same intensity from consumers as two years ago.


If you would like more information on your real estate market – contact me at any time on my website, by email, or directly
at 201-463-3017 for
a complimentary market analysis, or with any questions you might have about your local real estate market.

Dale Fior
Halstead Property New Jersey
Direct: 201-463-3017 Email:
DFior@Halstead.com
image credit: Val Tourchin Photography